Inspired by the abundant sunshine and farmland of Calabria, Italy, WÜSTHOF Amici embodies "la dolce vita": the joyful zest for life. The Amici series combines our iconic, precision-forged blades with uniquely grained Calabrian olive wood handles, fusing modern craftsmanship with Italian design sensibilities to create an ideal knife for preparing and sharing meals. Benvenuti Amici.
SHOP NOW
The Amici series includes our collectable limited-edition Amici 1814 knife, engraved by the virtuoso Italian artist Dario Cortini.
Knives with a Calabrian Soul

The sun-kissed southern Italian roots of the WÜSTHOF Amici series are defined by each knife's uniquely grained Calabrian olive wood handle. Every Amici knife combines exceptional WÜSTHOF quality with balanced, intuitive handling and a beautiful design inspired by "la dolce vita," the quintessentially Italian zest for life. This ethos is personified by Castello di Serragiumenta and its matriarch, Nonna Olga.

Unique Blades

The Amici blade is forged from a single piece of WÜSTHOF steel in our factory in Solingen, Germany. Our special stainless steel, shaped precisely in our forge, is exceptionally hard, durable, and rust-resistant. Each blade is finished by hand by our experienced knife artisans to perfect it for daily use.

"WÜSTHOF Amici is the sharpest knife I've ever had!"

- Nonna Olga

Calabrian Olive Wood Handles

Each Amici knife is an original thanks to the distinct grain of the olive wood handles. The Calabrian olive tree is slow growing, with extremely durable wood that is naturally water-repellent and antibacterial. Our sustainably sourced wood comes mainly from olive trees that bear little to no fruit, due to their advanced age.

"When I touch the olive wood handle, I know I'm home!"

- Nonna Olga

Intuitive and Easy to Use

The organic design of the olive wood handle ensures that the size of your hand does not affect the security of your grip. Elegant lines and a full bolster further lend Amici knives a sense of balance – the bolster leads into a slightly wider blade, giving the knives the ideal weight for agile handling and intuitive control.

"The knives are very practical. I love using them, they are just wonderful!"

- Nonna Olga
FORGED IN SOLINGEN
Solingen, Germany, known throughout the world as the "City of Blades," has a historic reputation for knife forging. In our state-of-the-art WÜSTHOF workshops, we employ all the highest-quality features that make our region a worldwide symbol for outstanding knife artisanship.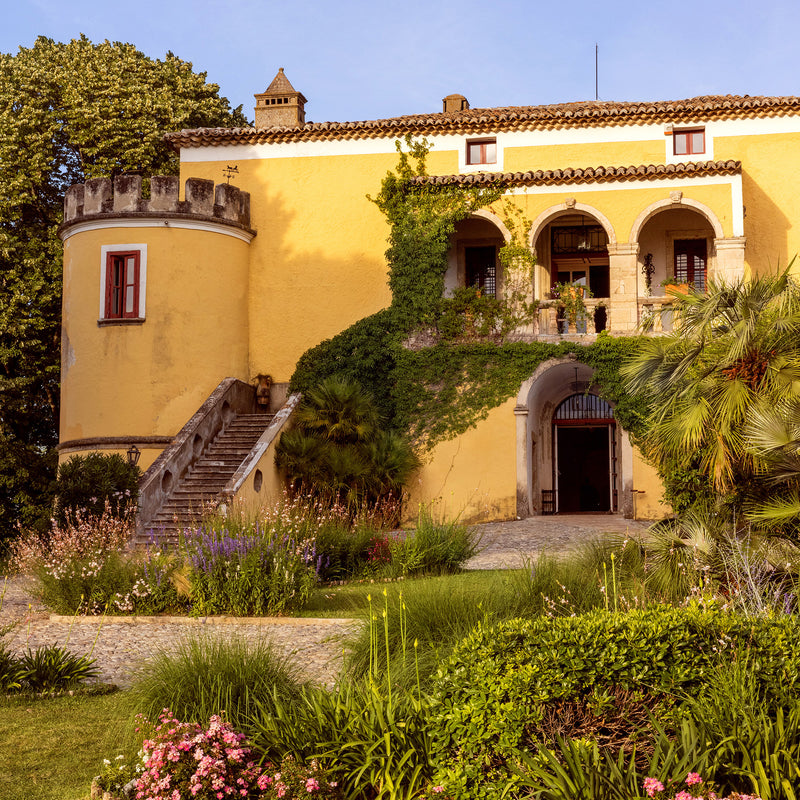 The Amici Idea
Castello di Serragiumenta – Amici's Calabrian Home
Amidst the gentle hills of Calabria lies Castello di Serragiumenta, a 16th century castle and the home of Nonna Olga and her beloved family. Surrounded by vineyards and olive groves filled with ancient trees, this sun-drenched, centuries-old Italian villa houses inviting guest rooms, a restaurant serving authentic Calabrian cuisine, and land that allows Nonna Olga's family to grow much of their food onsite. We knew instantly we wanted to make Castello di Serragiumenta the home of our Amici knives, the WÜSTHOF series with a Calabrian soul. It's our way to say, "Ciao dolce vita."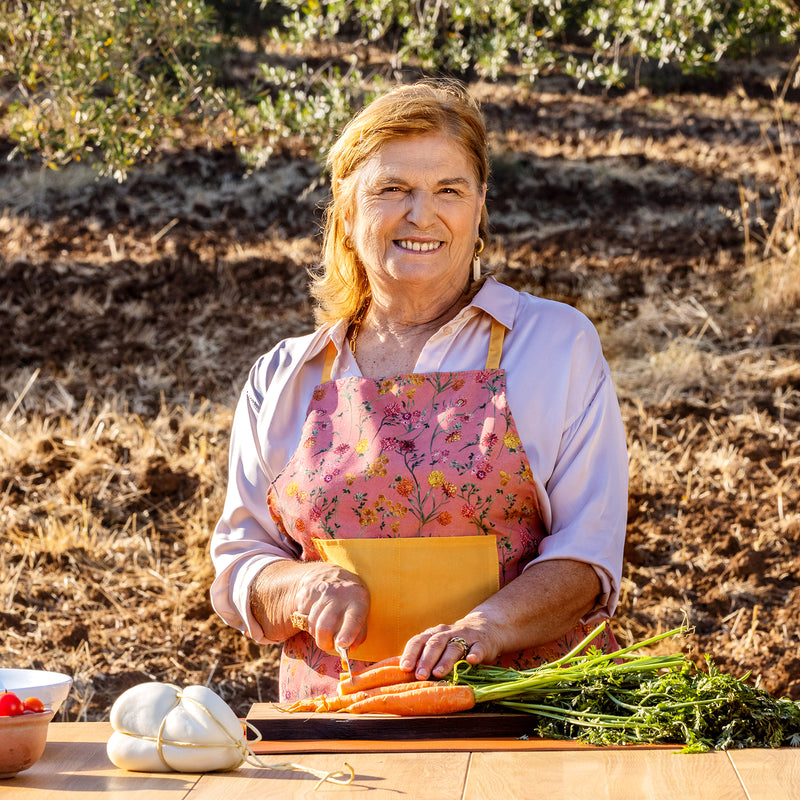 An Ode to Nonna Olga
Nonna Olga is the culinary heart of Castello di Serragiumenta.
With her southern Italian energy and Calabrian charm, she provides delicious meals daily for herself and her family – including her daughter, Rita Bilotti and her son-in-law, Paolo, who currently manage the Castello.
When the whole family gets together, there's usually an ample amount of laughing, singing, celebrating, and dancing. Amidst the talking and feasting, the table is always the centerpiece, piled high with olives, pasta, sausages, bread, and bottles of wine. In a nod to life and deep friendship, everything is shared. Think of our Amici knife series as an invitation to experience these special moments for yourself — with a touch of that Calabrian zest for life.